Hey great to have you on-site for a mix and a chat, can you tell us a bit about your background? Where you're from and how you got into making music?
Thanks for the invite!
Originally from the Worcestershire countryside, music wasn't something I was too focused on in my early years. With only small towns nearby, the music scene and club culture weren't really to be seen. It was only when spreading my wings to other cities and experiencing the different styles of music on offer until it really hit me.
From then on I moved to Bristol to do a degree in music production and now reside in London.
How would you describe your sound? How did you find it?
This is something I always find very hard to answer as I feel it's constantly evolving.
I've spent years just trying to create club bangers, but instead, I've always seemed to make music that has a relaxed or laid-back element to it. Something I've learned to embrace over recent years as it's also a reflection of my personality and musical tastes.
If I was to currently nail it down, my sound would lie somewhere in between club music and home listening. That's not to say my sound won't evolve further in releases to come!
What is your process – are you mostly in the box or mostly out?
I work on Ableton and do most of my processing in the box. I have various bits of analog kit that all go through an Alan & Heath mixer straight to the audio interface.
Do you have any go to gear or plugins that you use all the time?
Tell us a little bit about your studio, monitors, important gear, computer, etc?
I work with a mixture of digital and analogue synthesisers and I try to use them all when making a track. Something I love using is Ableton's Wavetable synth. It's very diverse with the sounds you can create and my go-to for pads.
Equipment:
Moog Sub37 Prophet Rev2 Cyclone 303
Digitakt drum machine Yamaha H8 monitors
What new equipment do you rate?
Now I have a fairly complete setup, I try to turn a blind eye towards new synths and bits of gear coming out. It's too easy to talk myself into getting something new when I know I still have more to learn with what I have.
One of my newest additions to the studio is the Digitakt. I barely touched the surface with what it has to offer but I'm already very impressed by its capabilities and efficiency.
What old gear do you rate?
I've not had the chance to play on many old synths, but if I was to name a few the Yamaha CS80 would be up there along with a Juno 106. They both have such warm and rich sounds, as well as playing a huge part in some of the greatest tracks and soundtracks ever made.
What is at the core of a good record for you?
For me the key part to a track is the rhythm, it's normally the first thing that grabs my attention and it gets the body moving.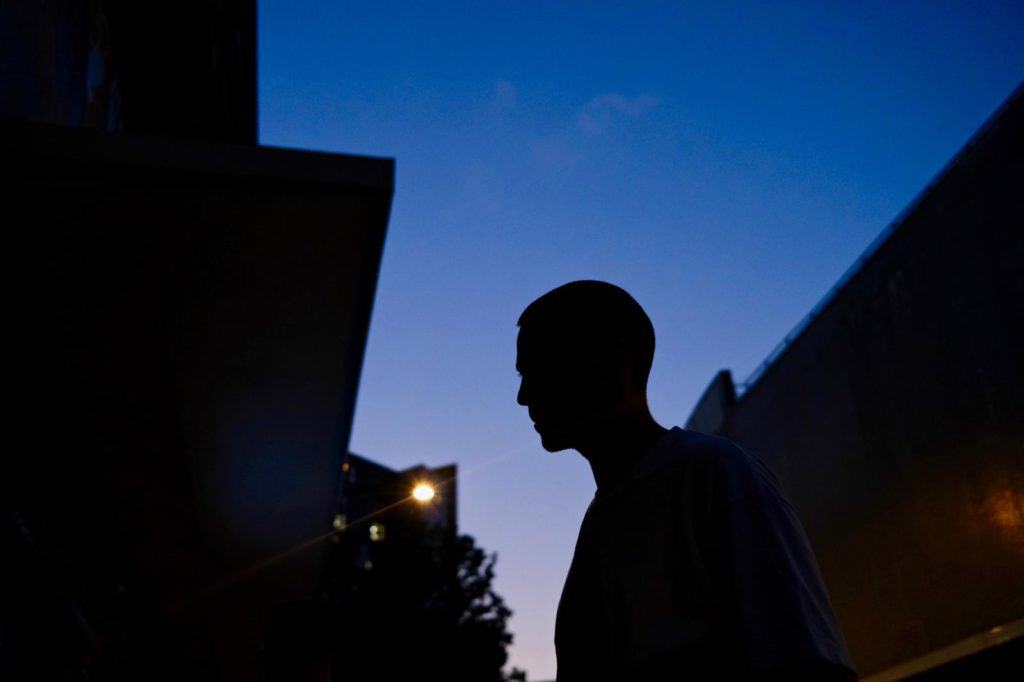 Can you tell us a little bit about the idea and production behind your new record on Music Appreciation Club?
The idea behind my latest release is based around beach parties I've attended at festivals in previous years. All of these tracks were made during the first lockdown, so I think I was clearly feeling nostalgic about these memories.
How have you seen your own sound evolve over the time you have been producing?
I've always seemed to lean towards tracks with spacey elements, but as musical tastes evolve so does my sound.
I have been collaborating with other artists a little more, so I'm looking forward to sharing some of the more breaks/garage styles I've been working on.
If there was one bit of advice you could have shared with your young self when it comes to music, what would that be?
Just make the music that comes out at that time, and not what you think you should make. I find if I set a brief that is too strict, I can easily end up in a creative rut.
Do you have a favourite production of your own from your whole catalog? and why?
If I had to pick one, I'd say 'Birds in Paradise'. It's got a pretty big room & a hypnotic feel to it.
Can you clue us in to any upcoming/new producers you love that we might not have heard of?
I'm constantly impressed by the new talent popping up within different scenes, so it's hard to pinpoint individuals.
I've been rating the tunes from the Coymix label, Remotif is next up on that imprint and it's sounding great. Alter is another to look out for, he is next up on Music Appreciation Club and in the next few months, we'll be able to reveal exact dates.
What's next for you?
I'll be plugging away at finishing more production with the aim to release on other labels. On top of that I will be focussing on building the profile of the Music Appreciation Club imprint.