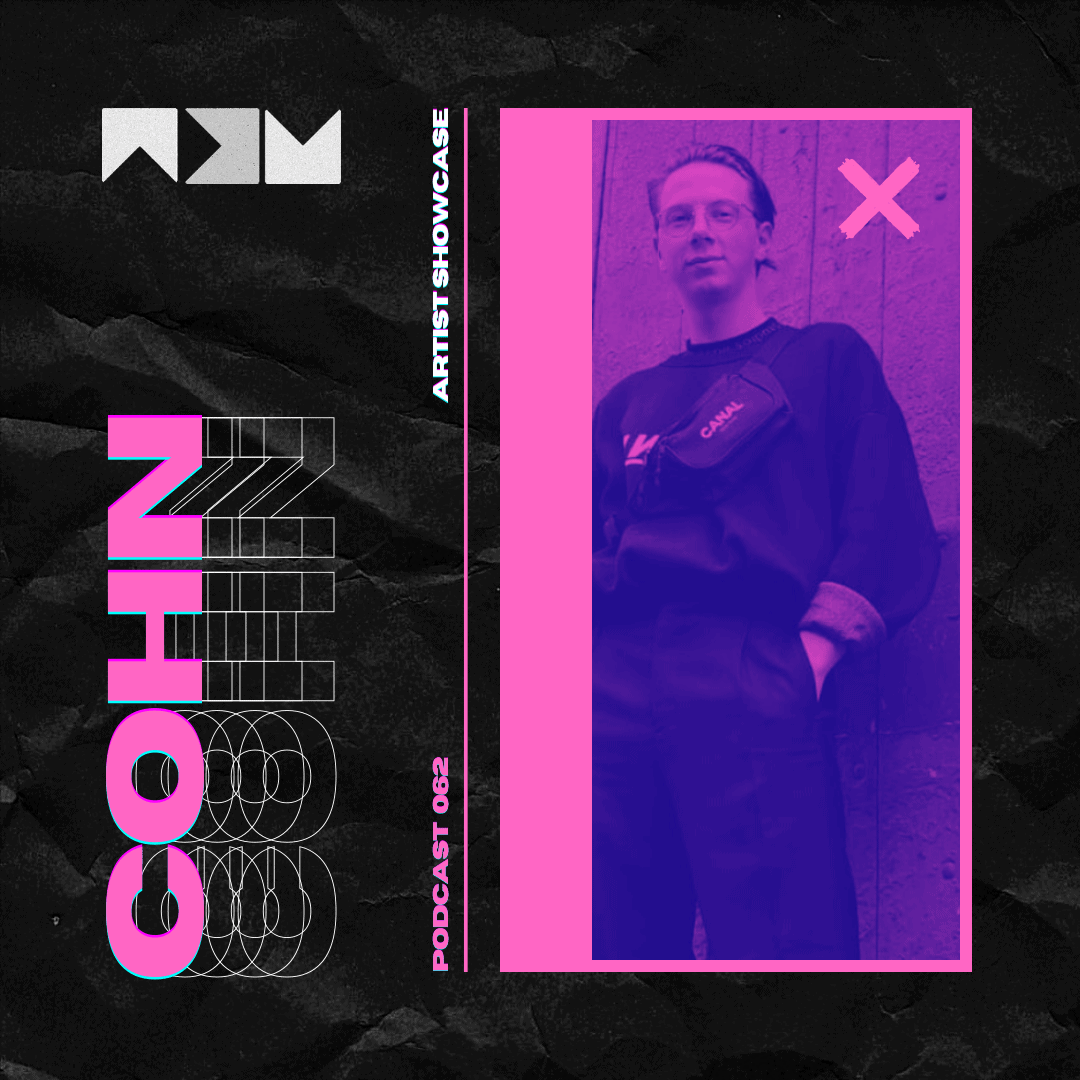 For people who are unfamiliar with your work, can you tell us a bit about yourself, your background, and where you have come from?
Hi, thanks for having me. I'm Nathan Cohn, originally from London and now living in Tel Aviv, producing House music under the name COHN. I've been producing for a number of years now, trying to focus on Disco/House that is fun to listen to in bars and clubs and just generally trying to have a good time. I've previously released on labels like Ed Banger, Kitsune, and Bunkaball and now have a new release coming on Nervous!
Your latest record drops on the legendary, Nervous Records. How is it to be working with them?
Yeah, what an honour. You can see why they have been at the top of the game for decades, they have such a good ear for what they want and they always put together a good selection of New York House inspired tunes. They are true professionals.
Your sound is centred in 90's House. But how do you see your sound? what are you trying to push?
To be honest, I just really love the 90s sound. There is new electronic music I love, but there's a certain feeling when you're out and a 90s house track comes on that always makes you want to get up and dance. That's the same type of energy I'm trying to push in my music. I don't want to be overly clouded in esotericism or complex themes, I just want to make fun tunes that people enjoy. When you think back to the real masters like Armand Van Helden and Todd Edwards, I never got the impression they were trying to make anything that had deep and pretentious ideas, they just wanted to make fun music, and there's so much I respect in that. 
Who are the main inspirations behind your music?
I just mentioned a two (Armand Van Helden and Todd Edwards). Obviously with that, the guys from Daft Punk are impossible not to mention. I listen to a lot of French Touch. I also love the sampling techniques of some of the Hip-Hop pioneers like Q-Tip and J-Dilla. Those guys knew how to find a great loop and turn it into something that is completely different without losing respect for the original song. That's something I aspire to, for sure. 
Do you see your sound progressing, where are you taking it in 2021?
Definitely, I've been getting back into playing piano recently during the lockdown, so I'm hoping to incorporate more original piano and keys elements into my music. No idea exactly where it will lead me, but that's part of the fun of trying something new. I definitely want to break out and explore new styles, while still sticking with the sound that people associate with my music. 
Let's get a bit techy, tell us a little bit about your studio setup?
I hate to disappoint, but it could not be more low-tech. I use a MacBook, some Sennheiser headphones, and Logic X. I don't even have a midi-keyboard; I play all my melodies out on the piano for reference and then write them in by ear. There are some VSTs I can't live without like the Korg MS-20, which I use for filtering and loads of the Waves plugins. Other than that, I just use a lot of samples and 909 drum kits. I actually did a lockdown-inspired EP called COVID-909 that you can check out on my Soundcloud. 
Are there any bits of kit which are vital to nailing the COHN sound?
Running old Roland drum samples through an MS-20 filter is basically how I make all of my drums sound fat and have that old school distortion that I love so much. I also try to keep the melodic sounds super simple, recreating like DX7 sounds or just simple pianos and Rhodes. I don't really like getting too much into VST sound design, otherwise, I think you lose a lot of that 90s throwback sound and it starts to get a bit techy. Maybe one day that will change and I'll be up all night on Serum building multi-layered FM basses, but not for now. 
Being rooted in classic House sounds and other influences. How do you hit the authentic vibe we love from these kind of records?
It's just the music that I listen to really. I also try and look at what types of gear the old school producers were using back in the day and see how best I can recreate it. One thing I do is not getting too bogged down in making my samples perfectly cut. If you listen to a lot of old records, the samples were often a tiny bit out of time and it made everything sound really full (because they didn't have such sophisticated beat stretching tools as we do). This is one really easy way to make sure you keep that "authentic" sound. 
Do you perform or program? or both? How do you lay a track down?
I do play the piano, but I generally program. I like everything to be very controlled and in place, because I use so many samples that a lot of the charming imperfections come from them, and if I then start having my melodies and drums also with a human element of imperfect time, it might just sound a bit sloppy. 
Can you share any production techniques that have levelled up your productions?
This is more of a creativity technique than a production technique, but I stand by it. If you hit a wall and have writer's block, which happens to all of us, you have to make something you would never usually make. Meaning, if you usually make House and you are just in a total writer's block, go and make like a Drum and Bass or Hip-Hop or Pop track. It doesn't matter if it's good, just try some new techniques. This will help jump-start your brain into thinking about music in a different way and get the creative synapses running. If you want your brain to act in a different way, you have to feed it new information and do different exercises, the more you just try and force it, the more you'll lose that flow state. 
How is the scene in Tel Aviv?
2020 has been a weird year, but generally, it's really amazing. There are so many young people and a lot of places to go out and party, but it still hasn't had that huge corporate infrastructure built-in yet, so there's a lot of small, informal parties run by musicians and artists that happen in old industrial areas that are amazing. Also, it doesn't have the pretentious attitude of London (don't get me wrong I love London). You rarely have bouncers or doormen in clubs not letting people in, it's a lot freer. 
Can you tell us about the big venues in your scene, a little bit about what is going on?
Techno is really big in the city (generally a lot of people in Tel Aviv move to Berlin and back so there's a big influence). We have a huge club called the Block, which I love for techno nights. It has an amazing music scene and a really progressive and fun crew who run it. It's also massive. Would really recommend for a big night out, if you're ever in the city. 
Can you clue us into some talent from your local scene we might not know? Some local artists who are inspiring you?
There's a label called Bauhaus here in Tel Aviv that does some really cool house and disco. There's a band called Garden City Movement who are amazing, I would thoroughly recommend to anyone who's into Metronomy or Tame Impala. Of course, you have Red Axes who are like the House/Techno legends of the city. 
Music can be so all-encompassing, but outside of music, do you spend your time on anything else? What do you do to keep the balance in your life?
I imagine people often say the same things here about going out, seeing friends, reading, etc. so I'll say something a bit different. There's an Apple Music show I love called Time Crisis with Ezra Koenig (from the Vampire Weekend). It basically includes him and his friends talking about fast food and corporate culture, as well as music, for like two hours and it's really funny and interesting if you're trying to get away from the world for a bit. I would also recommend Ezra Koenig's Anime show Neo Yokio, which features Jude Law, Jaden Smith, and Richard Ayoade. 
What big things do you have coming up?
I'm working on another EP, which I hope I can get out early next year. One day I also hope to start playing shows again, but for now, I'll just be focused on producing.