Welcome to the site UC! It's great to have you on here. As someone who is rising rapidly in the scene, and doing everything from A-Z pretty much by himself, its refreshing to  see the energy and commitment you have been putting in. Before we get into the studio chat, where do you get the energy from to push so hard in music and with your label?
Thank you! Glad to chat with you guys.
I think that the energy I've got comes from the passion that I have for creating music. As far as I can remember I've always wanted to create my own music. I remember back in 1994 when I was beginning to learn to play the guitar, my teacher asked me to study some pieces. I found it quickly boring and started to compose my own pieces instead. I feel comfortable to express my feelings with notes and rhythm. That's why I love making beats.
Then the energy that I put in my label is more kinda practical. I want to be able to release my music as I want. When you send a demo to an A&R he will pick up tracks and make an EP of it. I work differently with my EP's. I create them as a whole and not just as separate tracks put together for the occasion. I also want to control all the steps of the creation process and beyond: mastering, art, promotion and distribution. I like this independent way of working. It's a lot of work but at the end it really worth it.
Do you still play the guitar or any instruments nowadays or have you moved over to electronic instruments?
Yes it still play the guitar. Folk, electric, classical. Also bass. Just love it. And I also moved over to electronic instruments with synths. It really makes a difference when you can play an instrument. Wish I could play the piano better. Would help a lot.
You have just tripled the amount of records you are pressing thats a bold move and a good sign for the future. Vinyl is a beautiful format to many people, what makes it so special for you?
Yes I just tripled them for some releases indeed and I do also think that it is a good sign. I have a great support from the public so far as well as from several local shops. It's great to be able to sell my releases around the world by myself. With that said I will still press 100 copies for some releases like my 'untitled track' serie as I want to keep it more limited.
Now what makes vinyl so special for me is the sound first. It is warm and crackling. You just don't get that sound with any other format. Then secondly the object itself. The art cover, etc. I used to listen to my first tunes on vinyl as a kid with my parents collection. I guess my love for vinyl comes from there.
Yeah people used to define themselves through their physical collection, what do you think your record collection says about you?
Mmh I think it says that I'm an addict lol. You know when like you have exploded your monthly budget but there is this repress that you need so badly. You then think like food or repress? Damn fck it I need to make a diet anyway haha. Seriously I think that my collection says that I listen to many genres but mainly to House & Techno, Soul & Hip-hop, Rock & Folk. I'm really eclectic.
When you sit down to write, whats in front of you most of the time. What is your standard gear list for getting a track down?
I mostly work with software. Ableton, Cubase, Reason. It depends of what I want  to do. I don't need much at all actually. My software, my external sound card and my speakers. I also use some hardware like the TR09 for drums. But again it depends. For example let's say I'm working on a deep house track. I have the beat, the bass and I'm like damn I need a synth now. I can search for a plugin in Ableton or play on my old Yamaha DGX300. So I don't really have a standard gear list.
Yeah, especially with modern tech this completely hybrid approach is becoming more and more popular. Are there any new bits of kit that are on your shopping list to pick up?
Not really. Currently I am more looking for new cdjs and a new table mix as well as a new amplifier.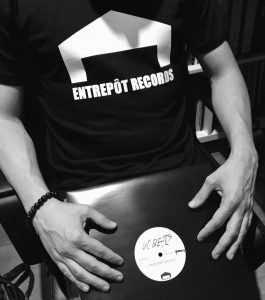 Your sound is cut from the cloth of both House and Disco, and you work with a lot of sample based cuts. Who or what inspired you most in developing your core sound?
That is an interesting question. I do use a lot of samples that's right. I think that it comes from my hip hop roots. You know I grew up listening to beats of Pete Rock, DJ Premier,  RZA, J Dilla, Dr. Dre, The Alchemist, Dj Muggs, etc. Sampling is just something natural in my creation process. And to find samples you need to know where to search.
I have always been listening to so many genres of music aside of House. From Soul with Aretha Franklin, Ray Charles, Curtis Mayfield to Funk with James Brown, Kool & The Gang, Earth Wind & Fire to Hip Hop with Pete Rock & CL Smooth, Erik B & Rakim, Afrika Bambataa to Disco with Village People, Donna Summer, Boney M, Eruption to Classical with Beethoven, Chopin, Rachmaninov, Bartok to Jazz with Miles Davis, Coltrane, Adderley, Parker, Gillepsie to World with Ravi Shankar, Buena Vista Social Club, Oumou Sangaré, Omar Faruk Tekbilek to Metal with Pantera, Metallica, Slayer to Drum & Bass with LTJ Bukem, London Elektricity, DJ Hype, etc. I could talk for hours about all what I'm listening to. So my musical explorations play obviously a key role in my core sound.
I agree completely, if you are too insular with the kind of music you expose yourself to it can have a detrimental effect on the music you produce…spreading your tastes far and wide can only be a good thing. Do you think this came from your parents? Or your friends around you? This need to dig deeper?
I think that it comes from my parents transmission first and then from friends and people that I have met. I always have been curious musically. I have never been listening to one genre only.
If you had to cut a track with only one bit of kit, which would you work with? and why?
It would be the 909 because it is the most complete kit imo. It covers all genres. I used it in so many occasions through the years and still do today. I recently created a track with it for my forthcoming album.
Roland recently re-issued the 808 too…will you pick it up?
Yes it's already ordered! Can't wait to receive it!
Lets talk about workflow, your music is often quite energetic and musical, perfect club music more often than not.  What do you look for in a idea first, what is the most important element you search for before you start to feel the track is a keeper?
I generally search for a sample or I start building the rhythm part it depends on my mood. When I have the rhythm, melody and bass I then begin to focus on details. I listen to what I have to see if there is anything missing. I also equalize every sound carefully. I do the arrangements part as the final phase. Generally when I have the melody and rhythm I know if it's a keeper or not.
Do you jam the arrangement in and record, or program it?
Both. I often program it but sometimes I jam it live because It gives that cool live touch to the track.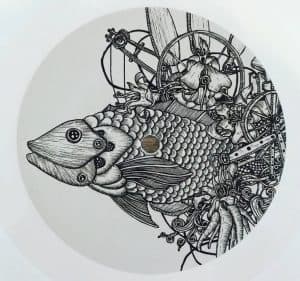 Do you do most of the work in the box, or in the hardware realm?
Most of the work is done in the box most of the time. Till now I usually didn't create a whole track with hardware. I used it only for some elements. But recently I began to work on tracks with hardware only and I must say that it is a very different approach. Love it.
How do you define the UC Beatz sound, do you have any particular techniques bringing your sounds together, do you use compression or a particular Eq philosphy?
I would say that the UC Beatz sound is a musical sound that gives an important part to melody and groove. It is a sound made for the club.
I have a technique which is very simple but efficient. Don't mix with your eyes but with your ears! I say this often when people ask me for an advice. I say stop focusing only on your controllers. Who cares if it's all in the red as long as it sounds good to your ears. Saturation is something that you hear not that you see. And sometimes it's dope to have some saturation in a track. It gives that raw touch.
You have recently worked on a few collaborations, is this something new? do you enjoy collaborating or prefer working alone? Working with someone can be a very different experience.
No collaborations isn't something new for me. I've already worked with other artists in the past. Now yeah if I have to choose I think that I prefer to work alone. I like to be in my universe focused on what's in my mind without consulting anyone. But I'm not closed to collaborations. I am currently working on some collabs projects for Entrepôt.
Whats next for you? where can people expect to get their next UC Beatz hit from?
Next release scheduled is my first album that will be released as a 2×12″ on my label Entrepôt Records. Then I've got 2 EP's coming out on Entrepôt. Also got some releases on other labels next year as well as on my other label Underluxe Records. So there are a lot of things to come in 2018.