He was the first British DJ to mix live on television. He organised the UK's first ever breakdancing competitions. He was the man who taught Norman Cook (aka Fat Boy Slim) how to scratch.
Mr. Scruff calls him the Electro Granddaddy. Norman Jay refers to him as the original old skool innovator. Described by Jockeyslut magazine as the man responsible for bringing about the 80's northern house explosion, Mike Pickering has described him as "the closest thing to New York" and legendary producers Groove Armada call him the 'Cornerstone of UK Dance Music'. If you're not familiar with him already, let me introduce you to Mr. Greg Wilson. Before dance music dominated the airwaves, Wilson was performing live re-edits while mixing with effects and reel to reel tapes, playing US black dance music to UK audiences when very few had even heard of it. To be included in one of his cutting edge DJ sets was such an honour, there are artists such as A Certain Ratio, who claim Wilson had such an effect on them that part of the reason they crafted their music the way they did was due to his influence, but in 1984 it was all to end. Greg Wilson closed his record box and decided to call it a day. The world was a much smaller place when he decided to stop DJ-ing. It was almost a poetic notion by Greg Wilson to stop DJ-ing at his peak. Greg states a number of reasons for his departure from clubland including a desire to produce and remix other artists records, following a successful stint as the producer of most of the Street Sounds UK Electro compilation. Another reason stated by Greg for his decision to stop DJ-ing was due to a bulk of his time being consumed as the manager of the extremely popular Broken Glass breakdancing crew. But none of the reasons for his decision to call it a day is of much importance anymore as the only thing that matters about all this is that 2 decades later, after House music was born, after Techno was created, after Drum and Bass exploded and after Garage pumped vocals back onto the dance floor, he was back and I feel very fortunate to lay claim to having witnessed the night that Greg decided to return to the dance floor.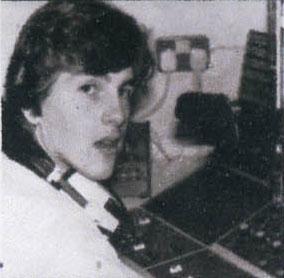 It was in a dingy little club behind a small train station on the perimeter of Manchester city centre. Despite the venue being only able to house 200 people it was buzzing with an atmosphere as everybody there knew something profound was about to occur. The warm up DJs on the night were actually surprisingly good as far as warm up DJs go. I was impressed with how "up" the music was for the relatively early hours but as good as this part of the evening was beginning to be, there was something far more important on our minds, other than the DJs playing at the time. I remember feeing that it was clear from the intense anticipation felt that we were all here for something else. Someone else. Greg Wilson. It occurred to me that it had been 20 years since he'd graced any decks in public anywhere in the world and he is going to be here any moment now. I recall having flashbacks of the film 24 Hour Party People which contained many historic moments in British music history.
Little did I know at the time, that Wilson was once a resident at the Hacienda, where much of the film focused. When a club is in full swing you'd be forgiven for missing the arrival of the next DJ playing in most clubs as each record is mixed seamlessly so there is no join in the transition of each set. Except tonight. The music didn't stop but it was clear something significant had changed. It wasn't to do with a grand entrance as Greg Wilson is just about as humble a man as you could ever meet. It was as though there was a tremble in the foundations of the venue as he laid the needle down on the decks to play his first record. Come to think of it, we were under a railway line, so it could well have been a passing train but quite frankly I don't really care because it's timing was perfect. If the tremors were caused by a passing train, it was a fitting prompt to get up from the couch and make our way to the laser drenched dance floor where Greg proceeded to play the finest selection of records he owns. Imagine the collection a DJ like Greg Wilson had amassed in the time since he started DJ-ing in 1975? This was the finest of the finest and every moment of his set was no less than spectacular.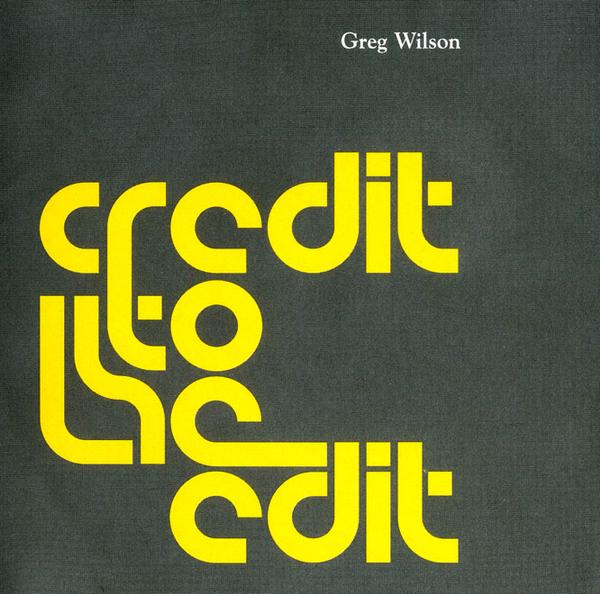 With his return, national newspapers such as the Guardian claimed 'You can't afford to miss legendary 1980's electro-funk DJ Greg Wilson as he returns to the fray', his return was welcomed by a whole new generation of clubbers and DJs. Now let's go back to the 80's where I first stumbled upon the DJ who would have a profound influence on many who witnessed him perform.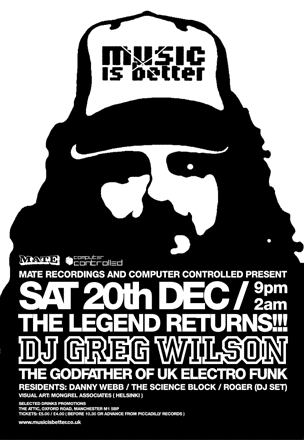 I I first came across the king of edits in 1983 when I was about 12 years old watching Granada reports, our local news showed a group of dancers calling themselves Broken Glass who started doing things with their bodies I'd only ever seen in clips from American TV and even that was rare back then. I was mesmerised by the movements and the music. Watching the occasional rare American television clip was exciting enough but this was just a few bus stops away. I could clearly see the Arndale Shopping Centre and Lewis's department store in the background. The dancing was split into 2 types of movements. One was an ability to move their bodies fluidly, like a wave of water. The other was an almost acrobatic ability to spin on the floor on almost any part of their body. Head, elbows, legs, shoulders, you name it, they could dance on it. Barely in my teens at the time, I was easily impressed but this was something else. It was like watching choreography from another time and space. Many of the early electro records contained futuristic sci-fi and video game inspired lyrics such as "feel the force" and "I'm a Pac Man, I eat everything I can". If Science Fiction had a dance, this would be it. This was the future and the music they were dancing to was equally as impressive. It was only a few months prior to hearing this for the time that I'd heard Afrika Bambaataa's Planet Rock. That was a huge moment in my life and it would be fair to say, it had pretty much blown my adolescent mind into tiny pieces. I was completely unaware at the time that this was also a Bambaataa co-creation. With the perfection of the dancing synchronised to the high tech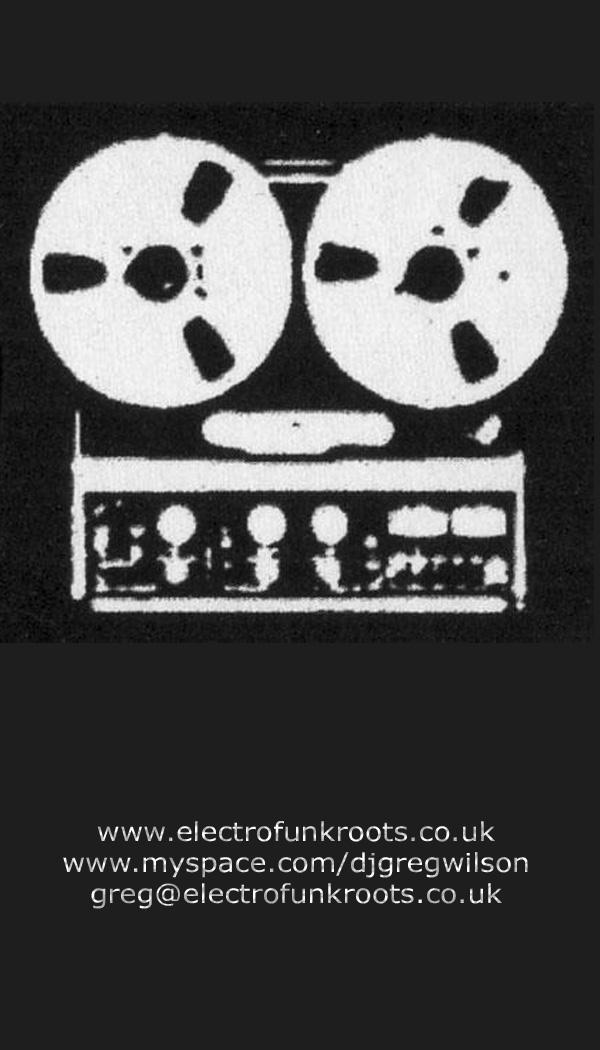 grooves, this was something else yet again. I'd honestly never heard anything like it before. It had a bass line that demanded you take it extremely seriously and a rhythm so chunky you could almost feel the snare slap you every 2nd and 4th beat. Then a man appeared on screen talking with authority about the dance group. This would be the first time I had ever seen or heard of him. The man who represented the group started to explain how he began managing the up-rockers after witnessing their flawless moves at a nightclub he was DJing at. The strange fluid movements they were performing were called "body popping". The crazy floor spinning gymnastics was Break Dancing. The night club in question was The Hacienda in Manchester. The record playing in the report turns out to be the instrumental mix of "Wild Style" by Time Zone and the manager of the group was a local DJ called Greg Wilson. Luckily my older brother was obsessed with everything break dancing related. So he always had a handy VHS tape by the video recorder. If ever there was a body popper on TV who decided to "take the shock", we'd be ready to capture it on tape. Luckily for us, as this new scene was taking the world by storm, increasingly there were more and more of these moments around at that time. Our blank tape was quickly becoming full and as our interest increased it was very well watched. Of all the classic moments captured on that grainy video cassette, Greg's contribution was by far the section that shone the most as the stand out moment. Wilson began his DJing career in 1975. Making a name for himself as a pioneering DJ, he soon became resident at the popular Wigan Pier night club. He was one of the few DJ's who dared play the black music from America which had yet to have a UK following. This resulted in an offer to host the Wednesday nights at Manchester nightclub Legends. This is where a young aspiring producer called Gerald Simpson would be hugely influenced by the cutting edge music Wilson championed.
Simpson later went on to produce the seminal top 20 hit single Voodoo Ray under the guise, A Guy Called Gerald. Prior to Wilson's appearance at Legends the nights were relatively quiet but that was soon to change as huge crowds flocked to hear the music he championed. One of the people who witnessed the rise of Wilson and the new Electro sounds he was pushing was a local radio DJ called Mike Shaft. Despite admitting to not being a huge fan of the new sounds, he claims he appreciated it's popularity enough to ask Wilson to perform special mixes for his radio show. This is where Greg Wilson would begin to form his national following, unaware that tapes of his shows were being passed outside of the area the show was broadcast. One of the people listening to his mixes was a young dance music enthusiast called Andy Meecham who would later form part of the hugely influential House act Bizzare Inc. in the early 1990's who had a number of top 40 UK hits. The band would later resurface as the equally brilliant Chicken Lips. They would later ask Wilson to mix a Chicken Lips track which would feature on Greg's 2005 Credit To The Edit compilation. To this day Meecham describes Greg as "the best DJ for me and always will be".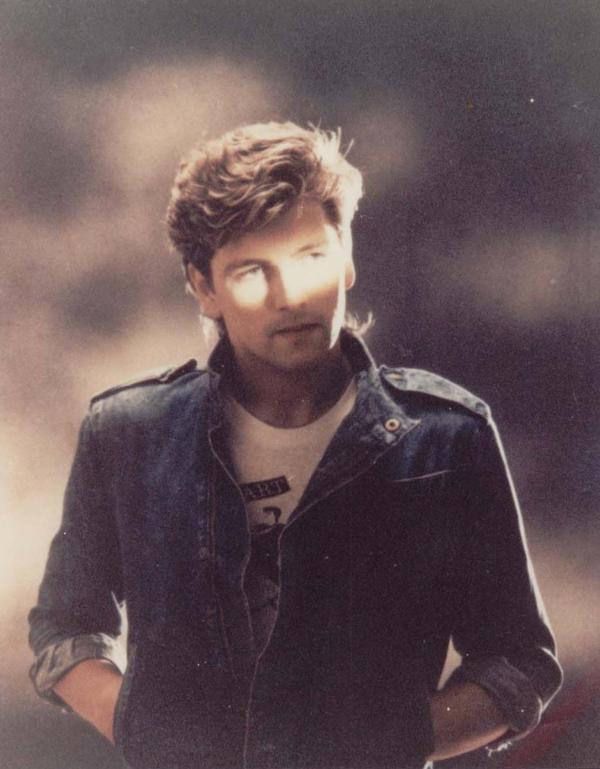 Greg was taught to splice and edit using reel-to-reel tape machiness by Radio Merseyside DJ Dave Porter. This would be the start of Greg's obsession with editing his own tracks which he incorporated into his mixing by taking his Revo B77 reel-to-reel on the road with him where-ever he DJ'd. It was this innovative style of mixing along with his select choice of records which gave Wilson the legendary status he rightly achieved. Jules Holland would later ask him to perform his mixing live in 1983 on the Tube, the young Channel 4's flagship music show making him the first British DJ to mix live on television. Add to this accolade the fact that Greg was the first DJ in the UK to play mixes on radio, he was unknowingly, single-handedly influencing a whole new generation of music makers and DJs in the UK. He became resident at the legendary Hacienda night club in Manchester starting it's first ever dance music night. This was a significant change in the club's music policy which until now had a reputation for indie music. It is widely documented that the club became instrumental in the rise of dance music's world wide domination five years later. Once again, Greg was there first. Since his return, Greg has rightly become one of the UK's most popular and sought after DJ's in the UK. In addition to his national and international DJ-ing slots, he is also now a resident at Manchester's Funkademia nightclub. His edits compilation, Credit to the Edit was released in 2005 while the follow up, Credit to the Edit 2 was issued in 2009, both on Tirk records. He received a nomination for his outstanding contribution to dance music and clubbing in 2009 by DJ magazine and was listed as one of their top twenty re-mixers of all time. He was asked to contribute to Radio 1's Essential Selection in 2009 which has received wide critical acclaim since it's broadcast and was recently selected as one of the best ten Essential mixes in it's 17 years history. Without a doubt one of the most important and influential DJ's the UK has ever produced. His mark is ingrained so deep in dance music's history that without him and his catalogue of firsts, it would be fair to say that club culture would would not have been the same if he hadn't shared his unique and innovative approach to DJ-ing. In Greg We Trust