There are countless histories of dance music that talk about the innovative move by the Detroit based creators of dance style "Techno", and how they took electronic music to the dancefloor.
But…I often feel Arthur Bakers essential contribution is overlooked. His 1982 production, Planet Rock was the start of one of the most influencial production careers of the past quarter century.
Detroit is a city steeped in a history of industrialism and motor factories. It is partly due to the associations between the machine made Techno and the self proclaimed "men machine" Kraftwerk why people like to credit the Michigan producers as the only link between the dancefloor and music of electronic origins. The fact that some from the Michigan state claim that early producers from their area were solely responsible for this crossover, may also have something to do with why most think of Detroit when fusing electronic music with productions designed for the dance floor.
I have nothing against the Belleville 3. In fact I would go as far as to say I have always been a pretty big fan of their work. I have been a fan of at least one of the members before the term Techno had even been coined but they are not the only people responsible for this.
Without taking anything away from the great contributions in the mid to late 80s by May, Atkins and Saunderson, I feel this issue needs to be addressed as most articles surrounding this subject talk of the highly innovative move by the 3 Detroit producers where they combined the beats and melodies of Kraftwerk with influences of Funk with a production that was club friendly. But what Baker was doing was equally ground breaking, and shaped the future just as much.
His record Planet Rock was the first instance of someone taking the Kraftwerk sound to the dancefloor. It preceded Clear by Cybotron by a year. The record, clearly hugely influenced by Kraftwerk, is regarded by many as the pivotal moment Techno was born, although it would be another 6 years before the Detroit producers confirmed a name for the genre with the compilation "Techno, the sound of Detroit". The techno producers famously talk about Techno being a fusion of the work of electronic artists such as Kraftwerk and the Funk of  artists such as George Clinton. Once again, I give recognition of this innovative move to Arthur Baker. If it was not Baker himself who concieved this idea it was certainly on his production, that this concept was first offered to the world. With the opening lines of Planet Rock urging people on the dance floor to "Get Funky, Yo, Yo, Get Funky". Planet Rock was the  start of a one of the most influencial production careers of the past quarter century.
Born in Boston on the 22 April, 1955, Baker initially moved to New York in 1979. Following an unsuccessful period in the Big Apple he return to his home town shortly after but he returned to New York in 1981 when he produced "Jazzy Sensation" with Shep Pettibone for Afrika Bambaataa which was released on Tommyboy that year.
His next production would see him reunited with Bambaataa for a second time for the record, Planet Rock which took the lead synth line from Kraftwerk's "Trans Europe Express" and The beats from "Numbers" by the same German electronic musicians. There was a section taken from Ennio Morricone's "The Mexican". This was a replayed line and not a sample as most dissections of the records claim – although it was Babe Ruth's version which would influence both Baker and Bambaataa as opposed to the original due to the popularity of this record at the Bronx block parties. This same cover version would later be sampled by Todd Terry for the 1989 club classic "Dreams Of Santa Anna", under the guise Orange Lemon.
Baker went on to create many more club hits with Bambaataa cementing their places in dance music history. Other than Planet Rock, other stand out moments for the pair were "Looking for the Perfect Beat" sampled by LA Cool J and Jennifer Lopez 30 years later, "Renegades Of Funk" which was covered by U.S. rockers Rage Against The Machine and "Frantic Situation" which was used on the movie Beat Street, for which Baker assumed the role of Executive Producer.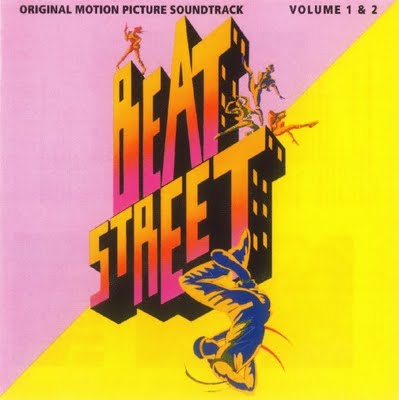 He also produced the sound track album which saw one his most important yet lesser known contribution under his name with the 12″ single Breaker's Revenge. A true journey in music with a single composition. The record begins with Baker combining his now many years of experience in the studio, to create a rhythm section so perfectly produced it truly sits in a league of it's own. It continues with a synth line that could only be justified on an electronic instrument which is undoubtably one of the strongest melodies to have been written for the electronic keyboard which can be ranked amongst the greatest synth melodies ever written along side tracks such as Rockit, Axel-F and Freeez's IOU, which just happens to be another Baker production. The vocal's which burst around 2/3s into the peice sounds as they have been sung by the Godfather of soul himself which is followed by a jazzy piano solo breakdown that carries you to dangerously high levels of energy that I'm sure some countries have laws for.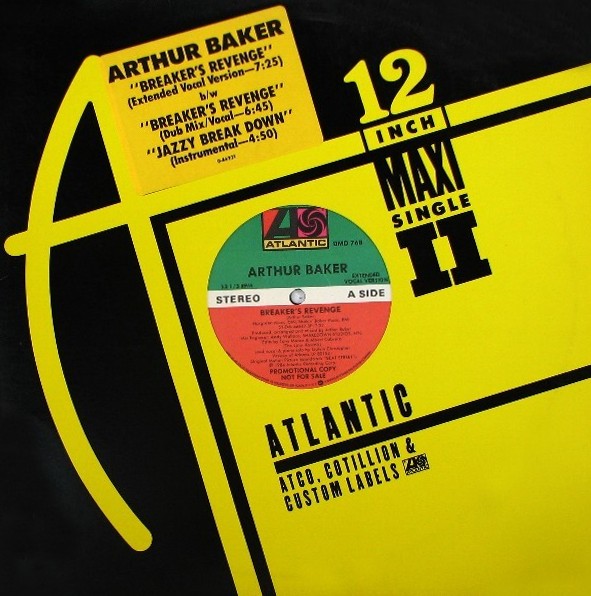 Baker was later to form his own label, Streetwise. He produced a number of acts under this wing including Rockers Revenge with the internationally commercial success "Walking On Sunshine". Fat Boy Slim was to sample this for his Pizzaman moniker in his dance hit "Tripping On Sunshine". Another notable signing to the label was the unknown, New Edition with whom he saw huge commercial success with their debut single "Candy Girl" .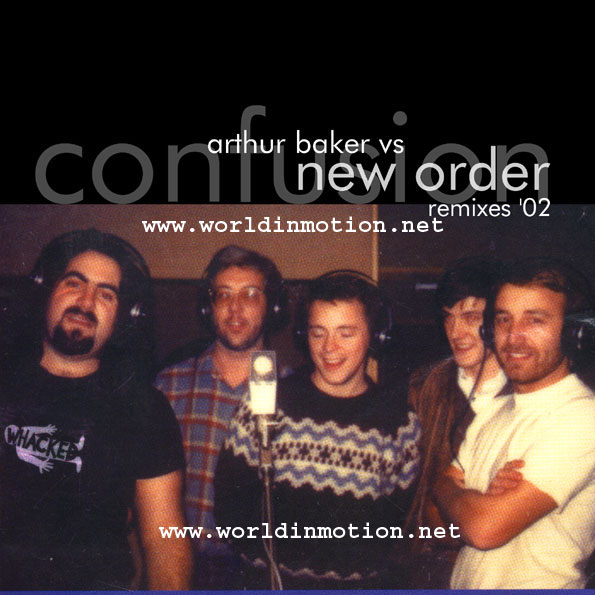 Although Baker's associations with the British band New Order are fairly well documented where he worked on the records "Confusion" and "Theives Like Us" but seldom is it acknowledged that the idea to turn a short instrumental piece from the 1984 album "Lies, Power and Corruption" into the epic "Blue Monday" was actually the idea of Arthur Baker.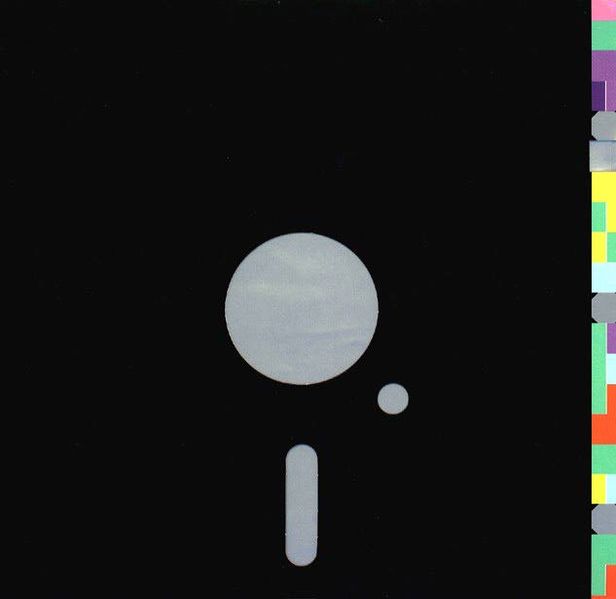 Throughout the 80s and 90s, he continued to work with many big name artists such as Diana Ross, David Bowie, Bob Dylan, ABC, Al Green, Jimmy Somerville, Living in a Box and Jeff Beck.In 2006 Arthur stated,
"The spirit of making dance records is exactly the same to me as it's always been. You have more control in the studio, that's the whole new thing. But the spirit in which people make dance records is still DJs and the kids who want to go to clubs and hear their own records. I've never made a great dance record that wasn't a direct result of being in a club the night before. Never. When you make a dance record the objective is clear – to make people dance and have a good time. You really can't take it too seriously.Although still producing and DJing, Baker now also owns a number of bars throughout London and runs a "soul food" restaurant in the Notting Hill area called Harlem.