1.5
NEW

Update Out Nov 2014…

The Starter Collection is just a taste of what you get in our main packs, we provide all this as one nice cohesive pack as we firmly believe that everything we provide should be a tool and useful to people and it doesn't matter if its free or paid for.  Featuring in this substancial update to the starter collection are a selection of sounds from our new packs from the past year including; Reel to Reel Rhythm / Underground House 2 / Hats, Shakers and Top Loops / House Basslines / Acid Jam !! So as you can see its a pretty beefy update for the 1.5 version and we think you will all love it. It is nice to see this collection grow and grow, and hopefully we see some of you upgrading to our bigger packs. (there is a sale on single shot WAV packages right now so check out the store.)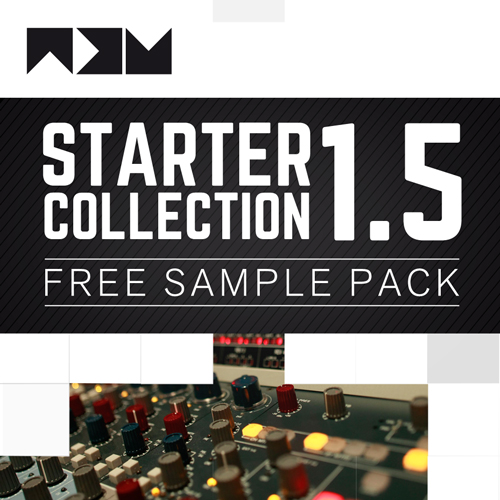 What's in the NDS Starter Collection
This is a collection of completely royalty free, ready to use samples. Taken not just from each of our individual packs but it also includes many samples specifically created for this collection. We intend to keep adding to this regularly so that it will be a constantly expanding resource for House music, Techno and everything in between. Giving people a taste of what we provide in the pack well sell over in the shop.
Download the new 1.5 version of our free sample pack. Once you are signed up you will get all the updates that we provide to the pack that has built this into a formidable collection for any studio. Each update will be supplied as an instant download. Version 1.5 is already weighing in at over 1GB, already packed and ready to get your studio rocking. The idea was to have a collection that worked as a tool for our members, and a stepping stone / demo for those that wanted to buy our full packs, and as we regularly add new content and ideas, it will become a valuable database and toolkit of sounds in itself.
Each time we add to the collection we will notify all our members, outlining what has been added and how to download it to update your Starter Collection.
What's in 1.0
1250-96000hz Professional Quality Wavs
320+ Single Shot drums & fx in total
Kick drum samples taken from NDS-1 through 7
Loops covering Bassline, Lead and Synthlines, Pads and Keys as well as percussion and drums
Drum Loops
Bass Loops
Synth and Lead Loops
All loops tagged with tempo and key info
Sampler files for Kontakt, Reason, NN-XT and Logics EXS24
17 Drum & Sound "artist" kits in all sampler formats
11 synthesizer programs, multisampled from analogue equipment
In this free samples collection you will find a mix of material from all our full sample packs, check out some of the demo tracks below (more HERE):
New in 1.5
100+- Professional Quality Wavs
Beats, Percussion, Hats and more single shots
Lead, Synth, Pad and Bass Loops
Tape tones, Neve Preamps allsorts of tones in a taster of our big packs!
Midland
"Over the past few years I have found these drums becoming the backbone of so much of what I do, well recorded, lovingly processed and of the utmost quality"
 Guy Mantzur
"great pack of tools from a great producer, will use it for sure, thanks & good luck"
Daniel Solar
"Lots of great sounds in there. I especially like the fx and music loops. Will use it for sure!"
Oli Furness (Music Is Love)
"This pack is great, definitely useful in many different aspects for me and will be kept with all my other no dough samples in the folder called "TO USE"